Stained Glass
Lyn Cetani - Marlyn Creations
What started as a hobby 15 years ago has become a thriving business for Lyn. She is self taught and enjoys working with beautiful glass and its amazing colors. She also enjoys seeing the pleasure it brings to people who view it and own it. Her work is sold only at the Co-op, so please stop by and check it out.
Judy Gum - Stained Glass
Peggy Owens - Stained Glass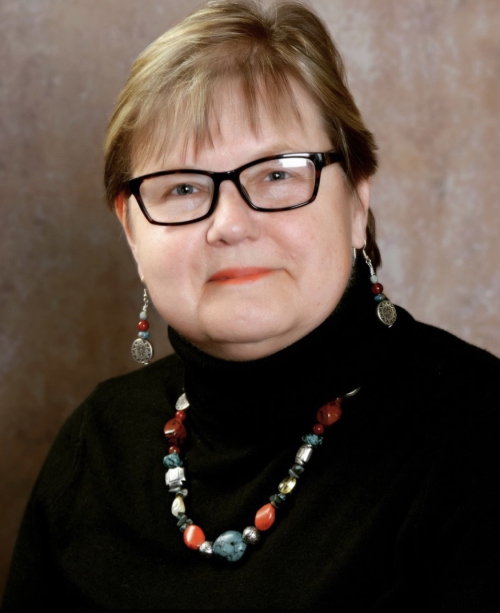 Peggy Owens was sure that her calling was to be a teacher. For 37 years she taught elementary school and was the "Magic School Bus" kind of teacher. She returned home to West Virginia in 2018 and became a middle school art teacher. Everyone who knew her was surprised at this, but Peggy was the most surprised and at this point, she became the "Accidental Artist."
Once she started teaching art, she was completely taken by the bright colors of the Fauvist Movement and fell head over heels in love with abstract art. Living in Pocahontas County, she felt that no artist could improve upon nature's beauty so painting landscapes was out, but abstract pieces have different meaning to each person who views them. Kandinsky's geometric work seemed magical, Van Gogh's work was breathtaking and Picasso saw things in ways no one had seen before. Jackson Pollack proved that paint could be EVERYWHERE. She was hooked!
She retired from teaching and is now making art at Chaos Acres Studio. She does acrylic abstract painting, glass mosaics, fused glass, jewelry, and photography-so far. A friend once labeled her as "Where ADHD meets AARP" because as soon as something catches her attention, she tries it. Her interests other than art are all over the map as well. Although her majors loves at this time are art and grandchildren, it should be noted that she has delved into everything from storytelling to roller derby. The bluegrass lover in her owns a banjo and the Irish lass in her owns a bagpipe, but they are no match for the 10 year old kid inside of her who still likes to throw varied glass into the kiln together just to see if it will blow up. After all, she IS the "Accidental Artist."
She retired in June of 2021 and started with the Pocahontas County Artists' Co-Op in July. Since then, she has had work displayed at the Cultural Center on Charleston, West Virginia at the Capitol Complex, and has been featured at a Pittsburgh Art Exhibition. She has art galleries in West Virginia, Virginia, and Indiana. It's hard to tell where you might find her next, but it's a sure bet that if there is a messy, bright miasma of colors, she will be nearby.