Photography
Retta Blankenship
Rolf Brunner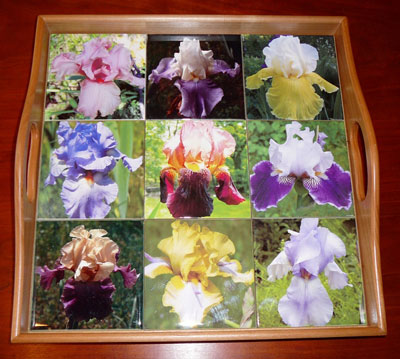 Rolf Brunner has been called a pioneer in laser cutting and laser engraving. He grew up in Zurich Switzerland. Rolf always had an interest in art and making intricate and pretty things.
While teaching shop at an elementary school, Rolf found a book with some fretwork. Brunner sent over 75 letters to England to learn about this almost forgotten art. He visited the Strong museum in Rochester New York and contacted a clock maker in Pharr, Texas who started fretwork by using a Ford model T engine to cut his artwork.
Rolf started to design his own designs and was published by the world famous author Patrick Spielman who has written many books on scroll saw work and fretwork. He was also published in the Wood magazine by Better Homes and Gardens with some of his designs.
In early 1990 Rolf heard about a new way of cutting wood. It was a laser engraving machine. He started to explore the idea of using one of these new machines, and in 1995 he purchased his first one. Since this was such a new concept, it was difficult to get a bank loan for such an expensive new type of machine. Rolf contacted the SBA and was able to purchase the newest machine on the market.
Many items available for sale have been designed by Rolf and other artists from around the world. Working collaboratively to create these intricate designs allows them to offer some of the more elaborate gifts.
Rolf's work can be found in many gifts shops as well on his website.
Eric Brumbaugh - Landscape Photography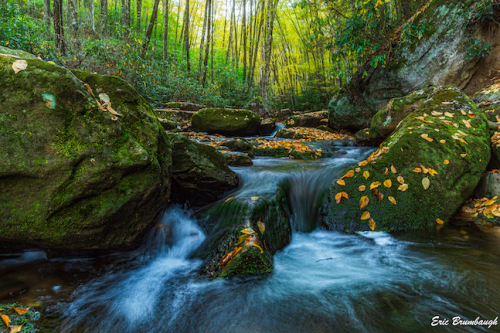 Hailing originally from Parkersburg, WV, I work mostly by night as a line cook and currently reside in Elkins, WV in the heart of the Highlands. I believe this state has an endless beauty with so many unique and different locations, it's a landscape photographer's dream. My biggest goal is to be able to share that beauty and uniqueness with others. I wish to be able to convey the feelings I had when making each photo and to allow the viewer into that world, allowing them as well to conjure up their own thoughts and feelings..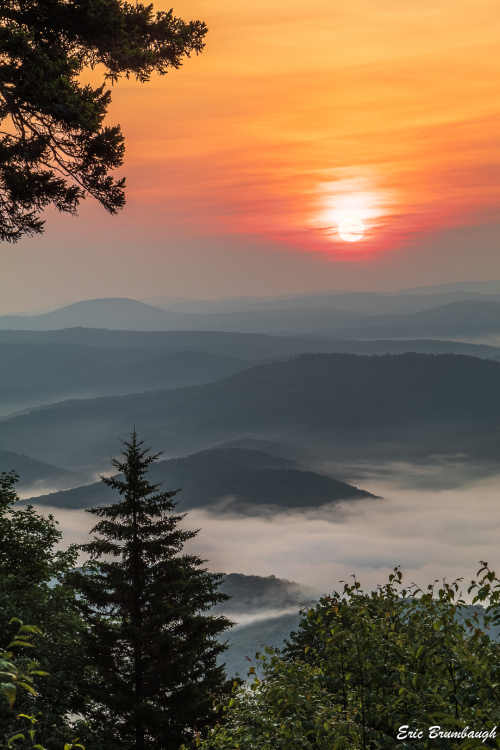 I've been shooting landscapes since the end of 2019 and I've been to many, many different places in the state of West Virginia and some in Virginia and Maryland. I try to focus mostly on those areas that don't get as much traffic, but I still can be found every once in a while at one of the classics, such as Blackwater Falls State Park, Dolly Sods, New River Gorge, Spruce Knob, etc. My favorite locations are Gaudineer Knob, Dolly Sods and Otter Creek Wilderness Areas, and a secret little trout stream in Pocahontas County.
My subjects vary wildly from one photo to another, mostly because my personal tastes are so eclectic, but I especially enjoy taking pictures of mountain streams in beautiful forests, and photos of fog... anything with fog.
A collection of my favorite photos can be found on my website.
Susan Hanley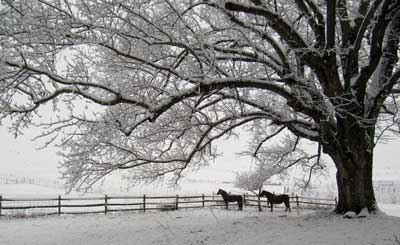 Graduated from Boston Museum of Fine Arts, Boston, MA where I studied etching and lithography in their Graphic Arts Department.
Received a scholarship and studied at the Colorado Springs Fine Arts Center.
Painted in Mexico City and created a fresco wall painting under the auspices of the La Esmeralda Art School.
Marine Technical Illustrator for submarine and navy ship blueprints in Portsmouth, NH and NYC, NY.
Department of the Army Civilian and Director of their Arts and Crafts Shops in South Korea.
Children's photography where I developed and printed photos in my darkroom in New Jersey.
Freelance photographer in NYC, NY represented by Photo Researches Agency and Freelance photographer for Silver Burdette and photo editor for McGraw Hill publishers.
Illustrated a children's book, If You Had A Pony, with photos for Harper & Row book publishers.
Photography Magazine selected two of my photos for their Photography Annual - NYC, NY.
Full time photographer, filmstrips, for Guidance Associates in Pleasantville, NY.
I burned out on photography and my husband and I bought a farm in Hillsboro, Pocahontas County, and we have farmed it for many years breeding Morgan Horses, cattle and sheep.
With the help of my photography, videography and my website, lambertmorgans.com, we have sold our horses as far away as New Zealand, Switzerland, Canada and throughout the USA.
With my "point and shoot" camera in my pocket, I photograph as I see things, seasons, weather action, happenings, during my working days on our farms. My desire is to give my work a "spark of life" with our animals living their natural lives in the magnificent environment of Pocahontas County. i strive to animate an otherwise "still" scenery photo and to give a scale to nature with the curved forms of animals. I photograph with the intent to give a sense of mystery or curiosity to the viewer, but which I rarely achieved. I strive for timelessness and when I see it, a sense of motion in a still photograph.
Edwin Kinnison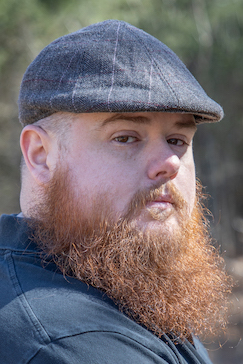 Hello! My name is Edwin Dale Kinnison but I go by Dale. I am a professional photographer based in Arbovale, West Virginia. My passion for photography began in 2006 when I was 16 years old. I am completely self taught in the field and over the years I have worked hard at honing my skills. My main focus areas are landscape, travel, & wildlife photography. I love showcasing the natural beauty of West Virginia and everything that it has to offer. When I'm not behind the camera I work full time as a 911 dispatcher and I am also a juried artist with the Pocahontas County Artisan Co-Op.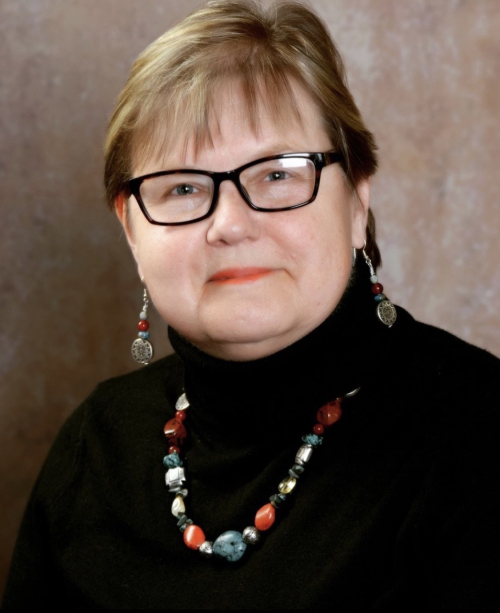 Peggy Owens
Peggy Owens was sure that her calling was to be a teacher. For 37 years she taught elementary school and was the "Magic School Bus" kind of teacher. She returned home to West Virginia in 2018 and became a middle school art teacher. Everyone who knew her was surprised at this, but Peggy was the most surprised and at this point, she became the "Accidental Artist."
Once she started teaching art, she was completely taken by the bright colors of the Fauvist Movement and fell head over heels in love with abstract art. Living in Pocahontas County, she felt that no artist could improve upon nature's beauty so painting landscapes was out, but abstract pieces have different meaning to each person who views them. Kandinsky's geometric work seemed magical, Van Gogh's work was breathtaking and Picasso saw things in ways no one had seen before. Jackson Pollack proved that paint could be EVERYWHERE. She was hooked!
She retired from teaching and is now making art at Chaos Acres Studio. She does acrylic abstract painting, glass mosaics, fused glass, jewelry, and photography-so far. A friend once labeled her as "Where ADHD meets AARP" because as soon as something catches her attention, she tries it. Her interests other than art are all over the map as well. Although her majors loves at this time are art and grandchildren, it should be noted that she has delved into everything from storytelling to roller derby. The bluegrass lover in her owns a banjo and the Irish lass in her owns a bagpipe, but they are no match for the 10 year old kid inside of her who still likes to throw varied glass into the kiln together just to see if it will blow up. After all, she IS the "Accidental Artist."
She retired in June of 2021 and started with the Pocahontas County Artists' Co-Op in July. Since then, she has had work displayed at the Cultural Center on Charleston, West Virginia at the Capitol Complex, and has been featured at a Pittsburgh Art Exhibition. She has art galleries in West Virginia, Virginia, and Indiana. It's hard to tell where you might find her next, but it's a sure bet that if there is a messy, bright miasma of colors, she will be nearby.