Painting
Cyla Allison
Cyla Allison is a watercolor painter who works from her farm not far from the Greenbrier River near Hillsboro, WV. The mosaic of nature and man is always a part of Cyla's work whether she finds design in a small town back alley or humor in the juxtaposition of man's need for shelter next to his desire for beauty.
"I try to paint or do something related to my painting every day. I want viewers to participate in my painting, to pause in mild surprise, to be taken aback just a little, to see the environment with some fresh perspective. I'd like them to see something they never noticed before although they may have passed that same spot hundreds of times."
Cyla has studied with Jeanne Brenneman, Tony van Hasselt, Joe Miller, Sue Tregay, Sterling Edwards and others she has met along the way of her often independent study. She is a member of The Greenbrier Artists, taking part in Greenbrier Artist shows at Carnegie Hall in Lewisburg since 2005 as well as showing her art with her husband Eric Stahl, a potter, at many other venues including Greenbrier and Hillsboro Public Libraries.
For more details and photos, please visit Cyla at her website at Wannabe Farm.
Margaret Baker - Mixed Media
Mixed Media art is an exercise in paper hoarding and perpetually sticky fingers. I love it. I sometimes design my own paper using a Gell plate but have also used, maps, wrapping paper, tickets, post cards, old stamps and once, a wasp nest. I do a lot of searching, looking for the right color, texture or image that will make a composition click. It's satisfying like solving a puzzle. I can't believe it when someone refers to me as an artist, cause really I'm just a girl who likes to get materials together, make a mess and have fun.
Cheryl Beverage - Painted Slates
Patricia & Ken Ewing - Acrylic & Oil Painting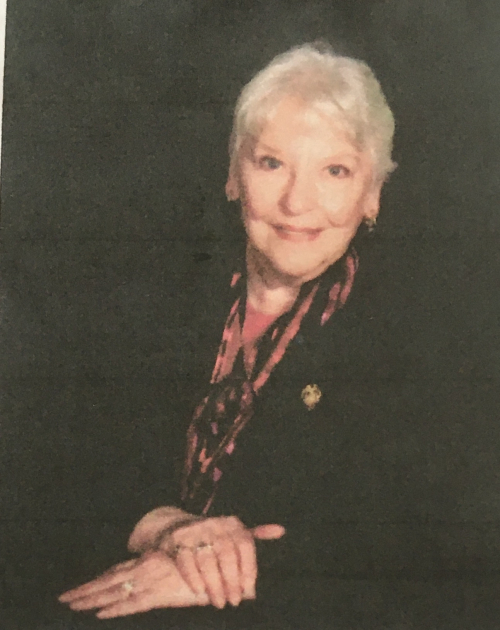 Pat is a native West Virginian and lives in Beckley with her husband, Ken, who is also an artist. She is a Christian, retired registered nurse and massage therapist. Pat's paintings have been displayed in Dan & Cynthia Bickey Gallery, Randolph County Community Arts Center, 4th Avenue Gallery (Marlinton), Leatherbark-Ford Gallery (Cass), Wolf Creek Gallery & Museum (Bastion, VA), Otter & Oak (Hinton) and the Appalachian Arts & Crafts Festival. Pat's artwork is in private collections in Florida, Texas, North Carolina, California, Ohio and West Virginia. "In the various subjects I love to paint, I hope the viewer finds something to stir a memory and warm the heart."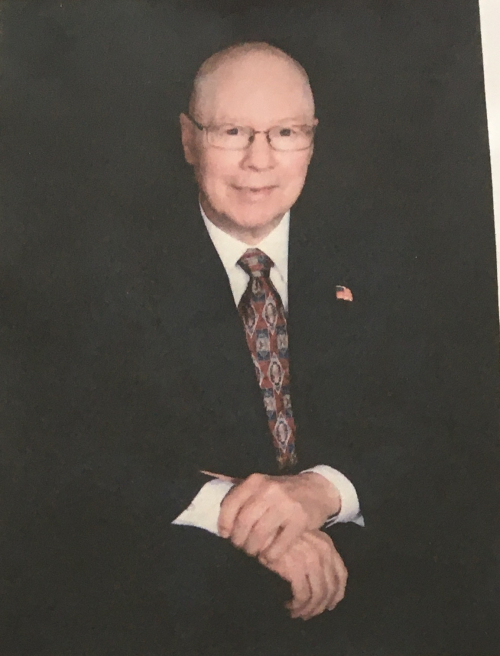 Ken is a native West Virginia, born and educated in Fayette County. He is a graduate of WV Institute of Technology. Ken lives in Beckley with his wife, Patricia, who is also an artist. He is a Christian and a retired pharmaceutical rep. Mostly self taught, he has also had art instruction in Charleston, Beckley, and Winston-Salem, NC, as well as online classes from a master artist in England. Ken's paintings, in acrylic and oil, have been shown in the Dan & Cynthia Bickey Gallery (Beckley), Randolph County Community Arts Center, Otter & Oak (Hinton), 4th Avenue Gallery (Marlinton), Leatherbark-Ford Gallery (Cass), Wolf Creek Gallery & Museum (Bastian, VA). As a juried member of the WV Culture Center he won 2nd place and purchase award for his painting of the Fayette County Courthouse. "My joy is in capturing the visual splendor of this great country, especially our beautiful West Virginia mountains."
Gail Hyer - Oil Painting
I'm Gail Hyer and I live and play in beautiful Marlinton WV.
Why do any of us participate in any art form? Because it gives us a feeling of satisfaction. For me, I started off 30 years ago as a photographer but over time, I became fascinated with oil painting. I had a friend, Joe, who was a wonderful landscape artist and I guess he really got me interested in it.
To me, painting is about seeing things with your heart or soul and transferring that image into a painting. It has little to do with what your eyes see and more to do with knowing which rule to break. Kind of like life.
During the pandemic, I got into textile dying and now work with cotton fabrics producing one-of-a-kind art on t-shirts, scarves and wall hangings. For me, textile dying is the anti-oil painting: nothing is predictable and beautiful designs turn out more from accident than by planning or placement.
More than anything I want my art to bring a smile, a bit of cheer to those who see them. In a world full of inconsequential social media antics, I hope my colorful art convey to the viewer a sense of calm and quietude.
Thanks to my partner Dennis for furnishing me with unique frames, oak pallets and general encouragement.
Peace ~
Kathryn Lehotsky - Wildlife & Nature Painting
Kathryn Lehotsky was born and raised in West Virginia and recently returned to her home state. After winning a state-wide competition in art, she was invited to West Virginia University to study with master painters in the art department there. She then attended the School of Art and Design at Ohio University.
Kathryn began her own business as a professional artist and traveled the country showing and selling her work. After spending years painting with oils, Kathryn taught herself how to paint finely detailed birds, mammals, and fish using a new medium: watercolors. Utilizing brushes with tiny bristles and thousands of strokes, she learned to portray animals in a photorealistic manner. For several years, she lived in a log cabin on a trout river where she could study wildlife up close. Soon, birds and animals like the bobcat, bear, coyote, beaver, raccoon, deer, and trout became subjects for her paintings. Kathryn has received numerous awards throughout her career and now has her paintings for sale in many fine galleries and shops including Tamarack, the premier gallery for West Virginia artists.
Debra McClain - Watercolor Painting
In 2019 I began the journey with watercolor painting, and it quickly became my passion. I love how the paint moves and blends like no other medium can. Through painting, I have a new appreciation of God, the original artist, who creates such diverse beauty everywhere we go. As I admire a scene in front of me, I often find myself lost in the view, mentally selecting the paint and technique needed to apply what I see to paper.
My work continues to evolve, and I grow as an artist every day, learning something new with each painting. When a painting of mine finds its new owner, I always hope that the person can mentally step into the painting, feel the breeze, or smell the fragrance; but most importantly, feel God's peace.
It is best if watercolor paintings are protected against the elements, and when done so, they will last for many many years. All my paintings are protected with spray varnish, then overlayed with two thin layers of Dorland wax, and polished to a beautiful shine. Once the protection process is complete, I mat and frame some of the paintings, which can then be hung on the wall with or without the glass. For the popular frameless art, I mount other paintings to a cradleboard, which is very beautiful also.
Included here are some samples of my work, and you can visit my website at my website
Mary Jo & David Moore - Painted Slates
Peggy Owens - Mixed Media & Acrylics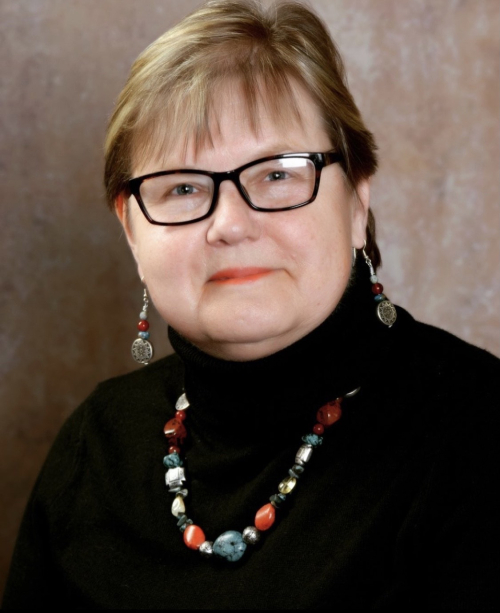 Peggy Owens was sure that her calling was to be a teacher. For 37 years she taught elementary school and was the "Magic School Bus" kind of teacher. She returned home to West Virginia in 2018 and became a middle school art teacher. Everyone who knew her was surprised at this, but Peggy was the most surprised and at this point, she became the "Accidental Artist."
Once she started teaching art, she was completely taken by the bright colors of the Fauvist Movement and fell head over heels in love with abstract art. Living in Pocahontas County, she felt that no artist could improve upon nature's beauty so painting landscapes was out, but abstract pieces have different meaning to each person who views them. Kandinsky's geometric work seemed magical, Van Gogh's work was breathtaking and Picasso saw things in ways no one had seen before. Jackson Pollack proved that paint could be EVERYWHERE. She was hooked!
She retired from teaching and is now making art at Chaos Acres Studio. She does acrylic abstract painting, glass mosaics, fused glass, jewelry, and photography-so far. A friend once labeled her as "Where ADHD meets AARP" because as soon as something catches her attention, she tries it. Her interests other than art are all over the map as well. Although her majors loves at this time are art and grandchildren, it should be noted that she has delved into everything from storytelling to roller derby. The bluegrass lover in her owns a banjo and the Irish lass in her owns a bagpipe, but they are no match for the 10 year old kid inside of her who still likes to throw varied glass into the kiln together just to see if it will blow up. After all, she IS the "Accidental Artist."
She retired in June of 2021 and started with the Pocahontas County Artists' Co-Op in July. Since then, she has had work displayed at the Cultural Center on Charleston, West Virginia at the Capitol Complex, and has been featured at a Pittsburgh Art Exhibition. She has art galleries in West Virginia, Virginia, and Indiana. It's hard to tell where you might find her next, but it's a sure bet that if there is a messy, bright miasma of colors, she will be nearby.
Ron Radcliff - Fine Art